WiPaM Telemedicine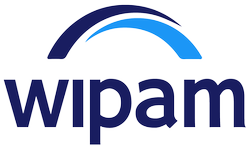 WiPaM is a telemedicine platform that is used to connect homecare devices wirelessly with health care providers that can follow these data in real-time from a distance.
WiPaM is typically used for follow-up of chronically ill patients - like patients with diabetes, asthma, hypertension, COPD, heart failure... - and for at home hospitalization.
WiPaM is a CE certified medical device.


How it works
Patients are equipped with homecare devices in their homes. At regular intervals tests are performed and the results of these tests are transmitted to the WiPaM server using the latest telecommunication technologies, like Bluetooth, GSM, Internet... Every health care professional that is involved in the patients follow-up can consult these data in real-time on the secure website.
WiPaM is more than just a collection tool for homecare data. The data from tests done by physicians in their medical practice can also be uploaded to the WiPaM server. This allows building a complete telemedicine network, centered around the patient.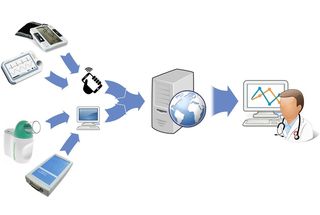 Telehomecare and Smartphones
RDSM has developed an app that runs on an android based smartphone or tablet and collects data from medical devices (like a spirometer, blood pressure monitor, blood glucose monitor, weight scale...) and uploads the result to the WiPaM server.
The homecare devices are connected to the mobile phone with wireless Bluetooth technology.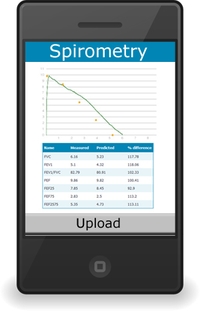 Telehomecare using a PC
The WiPaM platform collects results from medical devices in a patients home. The devices can connect via wireless Bluetooth technology to a personal computer or tablet PC that forwards the test results to the WiPaM server.
Our crossplatform application is extremely user friendly.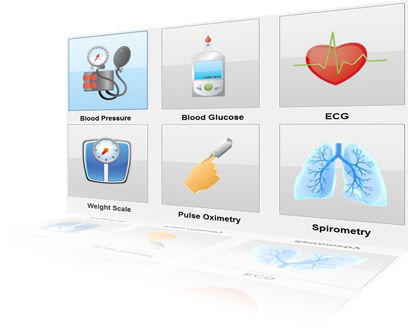 Telemonitoring of the elderly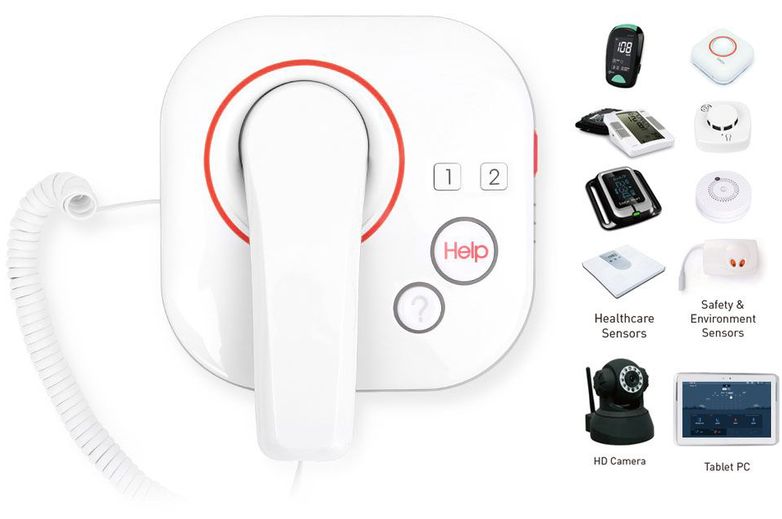 We have integrated a system for follow-up of the elderly. A telephone using GSM technology is also a basestation for connected devices and sensors in the home, like activity sensors, sensors for opening doors and windows, gas, fire/smoke and an alarm button. In case of a problem the care home and the residents family are immediately notified.
The basestation serves as a classic phone with 4 programmable buttons.
The base station also allows to collect data from the medical devices which can then also be forwarded to the WiPaM platform.
Patient Reported Outcomes
Through a webinterface or smartphone application,. Patient reported outcomes (PRO) can be filled out. Several medically validated questionnaires are integrated.
Our solution can be used on smartphones, tablet PCs and personal computers.
WiPaM Advantages
Cost effective
Studies have shown that telemedicine is both cost and time effective, with an early detection of complications and exacerbations
Better follow-up
The measured data allow to detect complications and exacerbations early, which leads to a better healthcare policy.
User friendly
Intuitive interface for all users.
Healthcare professionals are immediately alerted in case of deviating values.
Less hospitalizations
Better detection of complications will lead to a faster intervention, less severe consequences and less hospitalizations.
Secure
Safety and privacy were key points during development of the platform.
Integrated
Integrations with external applications for videoconferencing and medical imaging make it very easy for the user.
Possibilities
Our solutions can be used in many fields of medicine and we have integrated many different devices:
Pathologies
Hypertension
Diabetes
Heart Failure
Asthma
COPD
Arrythmia
Obesity
Renal Failure
...
Homecare Medical Devices
blood pressure monitor
blood glucose monitor
ECG
homecare spirometer
weight scale
pulse oximeter
INR coagulation monitor
Diagnostic Medical Devices
blood pressure monitor
blood glucose monitor
12 channel diagnostic ECG
diagnostic spirometer
weight scale
pulse oximeter
INR coagulation monitor
24h ambulatory blood pressure monitor
urine analyser
electronic otoscope
patient monitor
electronic stethoscope
videoconferencing
Our solutions can be easily adapted to include other medical devices and other diseases.