About RDSM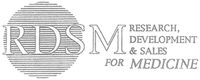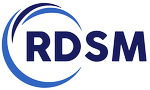 In 1994 a new company was founded: Research, Development and Sales for Medicine. Better known under the name RDSM, we have set ourselves the goal of bringing new, innovative medical devices to the market.
In 1995 RDSM introduced the first PC based spirometers in Belgium. A few years later, the launch of the resting and exercise CardioFlex ECG followed. We are constantly looking for the latest and most efficient medical devices for our customers. We distinguish ourselves not only by the quality of our offered material, but also by our excellent product knowledge and after-sales service.
The second generation has been in the family business since 2002.
In the meantime, we have been known in the medical profession for more than 25 years for our innovative medical equipment, our excellent service and our excellent after-sales service. Our main markets are general practitioners, occupational health services, sports doctors and specialists in cardiology and pneumology.
IXSyS

IXSyS nv was founded in 1997, a collaboration of RDSM with several IT specialists. The purpose of this structure was to develop innovative software for the medical world.
A first hit was the development of our XML interface that allowed bi-directional communication between the RDSM devices and Electronic Medical Records. That interface grew into a standard that most EMD suppliers implemented in the software packages they developed.
A next and high-profile, innovative development for the medical IT world was WiPaM, our platform for telemedicine.
In order to provide total solutions, RDSM and IXSyS merged in 2015. This allowed innovative medical devices, suitable for early detection of chronic diseases and reliable follow-up of these patients at home, with the associated and associated telemedicine services.