COVID-19 IgG/IgM Rapid Test
The COVID-19 IgG/IgM rapid test detects antibodies against SARS-CoV-2 (COVID-19) in the blood. This chromatografic immuno-assay test detects both IgG and IgM in whole blood, plasma or serum.
After a simple finger prick 10 µL of blood gets sucked in the pipette and the blood sample is put on the test cassette. The result is visible 10 minutes after the buffer has been added.

The Covid 19 IgG/IgM rapid test is meant for professionals only.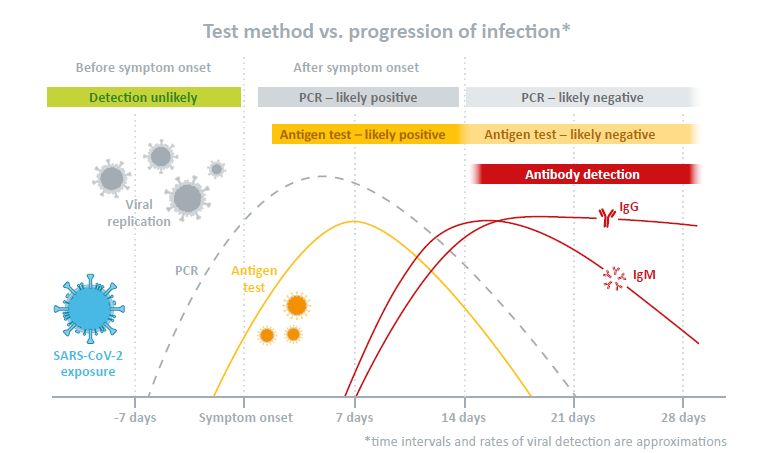 The COVID19 virus is well detectable when symptoms are present with the
COVID-19 antigen test
.
7 days after the start of infection, antibodies are detectable.